A Small Boy And A Grey Heaven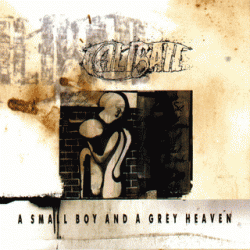 Un album assez spécial dans son ensemble, ni bourrin ni mélodique, ni trasheu mais vraiment spécial.A l'écoute des titre comme Arena of concealment, destruction ou encore pollution, on se rend bien compte que le groupe ne vient pas d'un seul style particulier mais de plusieurs dans l'ensemble c'est un excellent album très riche en bonne musique, je pense à Supervision until death et always following life, alors que Sylca est elle très très spécial peu-être qu'avec les label qu'il ont aujourd'hui le résultat ne serait le même. Bref un album Spécial et indescriptible il faut l'écouter pour se faire un avis car je pense que cet album est le plus étrange que Caliban ai fait. C'est pêu-être pour cela que c'est un de mes préférée.
_______Line-up:_______

Mark - guitar
Andreas Dorner - vocals
Claus Wilgenbusch - guitar
Engin Güres - bass
Robert Krämer - drums
_______________Autre Information:_______________

Produit par...
Mixage par Woodhouse Studios
Date de sorties:

14 decembre 1999 dans le monde.
Label:
Prosthetic puis Lifeforce Record
________________________________Tracklist____________________________________
Entrance
Fire of night
Love taken away
In the eye of the storm
About time and decisions
Roots of pain
Happiness in slavery
Tyranny of small misery
For...
My last beauty
New kind of freedom
Sycamore dreams
Erase the enemy
Exit
Boredo(o)m